Regular price
$50.40
Sale price
$40.30
Unit price
per
Sale
Sold out
AVALON® DewyPure Collagen Peptide is formulated with key nutrients vital to the maintenance of healthy skin. Together, Marine Collagen Peptide and Vitamin C work synergistically to promote collagen formation and restore skin smoothness & elasticity, while the powerful moisturising agent Ceramide helps to hydrate skin deeply and lock in moisture. Besides skin rejuvenating effects, our Probiotics Complex added will help to enhance nutrients absorption and promote gut health as well.
Product of Singapore.
Share
View full details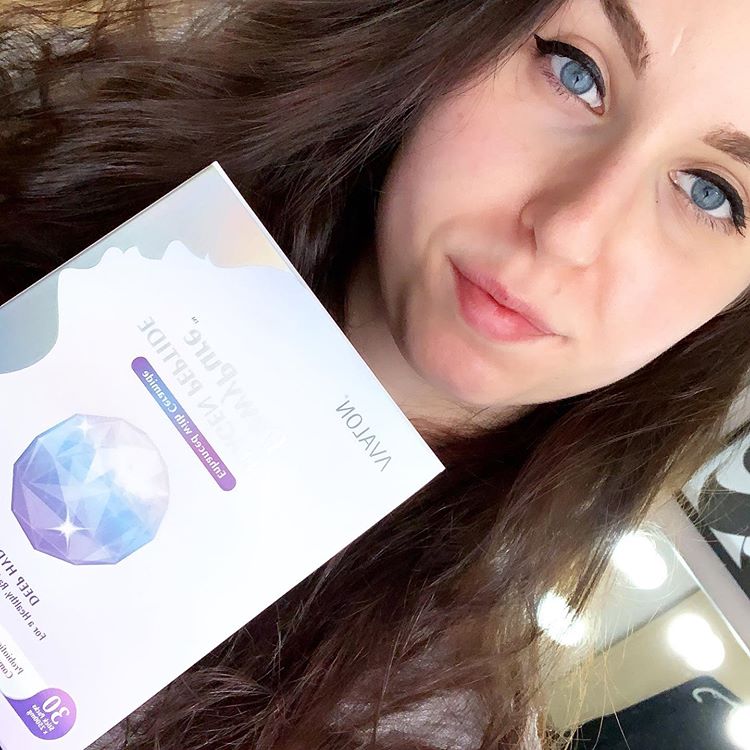 ENHANCED WITH CERAMIDE, PREBIOTICS & PROBIOTICS
BENEFITS
>Hydrates skin & lock in moisture
>Strengthens skin barrier
>Promotes collagen formation
>Restores skin elasticity & smoothness >Promotes better gut health
>Reveals a brighter & clearer skin complexion
what cause skin dehydration?
What is Ceramide?
Strengthens skin barrier to protect against external aggressors, deeply hydrates skin and locks in moisture
Marine Collagen Peptides
Improves skin elasticity, tightens pores and reduces wrinkles & fine lines
FUN FACT!
The Egyptians used their own collagen-derived glue to bind their paintings
over 8000 years ago! What an effective FIRMING compound!

Pre + Probiotics Complex
Improves gut health by striking an optimal balance between good & bad bacteria in the digestive system
Do you know? Gut & Skin are both organs of detoxification.
Skin issues such as acne and such will arise when our gut is unhealthy.
Vitamin C
Improves gut health by striking an optimal balance between good & bad bacteria in the digestive system
Our Customers Love Us
> Hygienic & convenient for travelling as powder comes in 30 sachets
> Blueberry taste, non-fishy
> Small molecules (1000 daltons) that make absorption easy
> 100& natural, no preservatives, no additives
> Unhygienic & inconvenient as powder comes in a huge packet
> Fishy Taste
> Huge molecules (3000-5000 daltons) that cannot be absorbed effectively
> Contains artificial colouring or flavouring
"My skin is less dull-looking and more moisturized!"
Nadine, Beauty Blogger
"Perfect on the go and they're delicious!"
Kasia, UK Digital Content Creator
Follow Us Via These Social Channels