Regular price
$26.10
Sale price
$26.10
Unit price
per
Sale
Sold out
AVALON® Slimming Healthy Green Tea is formulated with a blend of 100% natural herbs to provide a safe and healthy way to boost gastrointestinal function and achieve healthy weight loss. With over 36 million boxes sold per year, wash down undesirable body fats with one of the world's best selling slimming healthy green tea.
Vegetarian-friendly.
Product of Singapore.
Share
View full details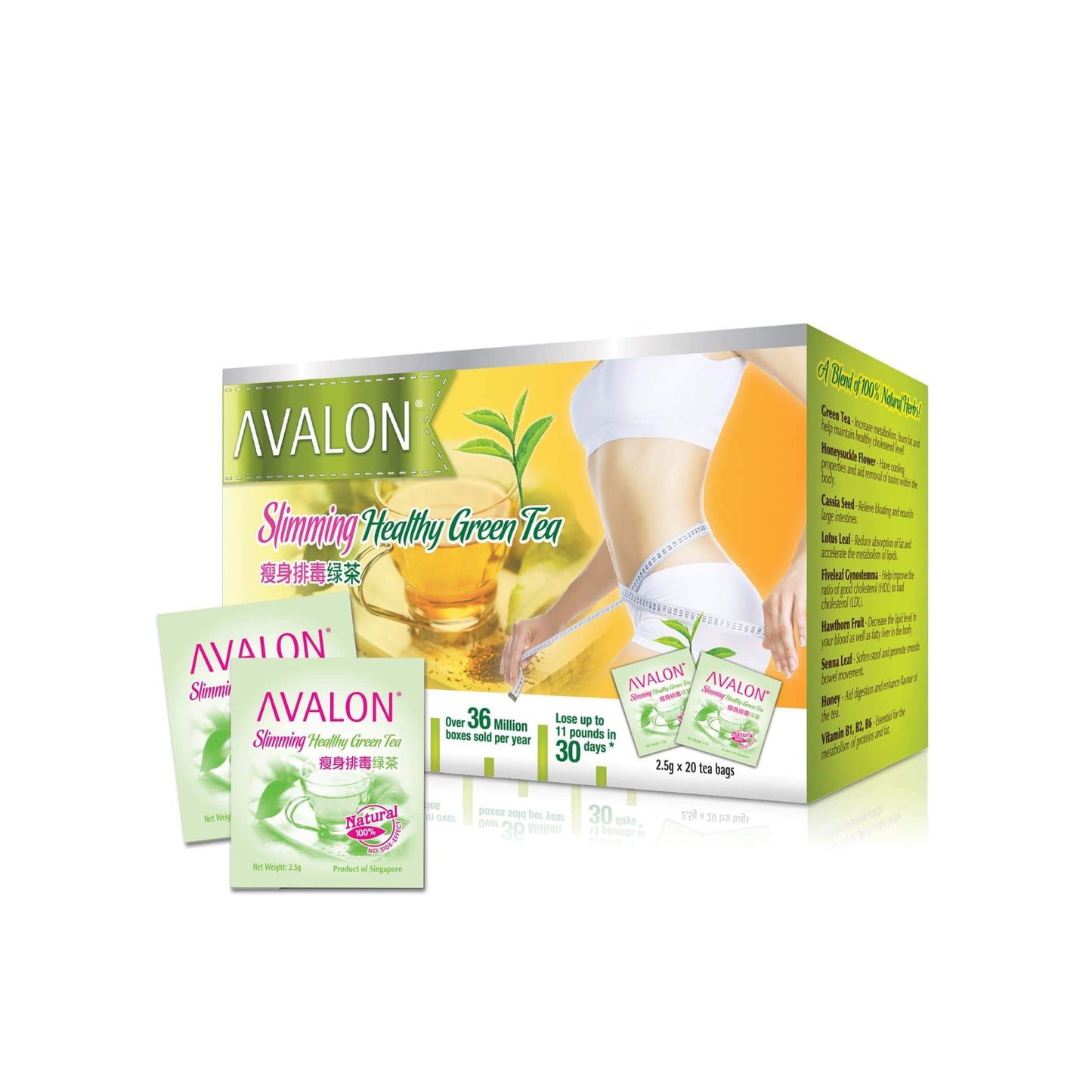 Tired of eating Keto, having to count calories or swearing off carbs?
There's a better way to reach your goal by
simply enjoying tea
Relieves water retentioN & Boots Metabolism
" Second purchase. As usual delivery is fast and item well packed. It works for me as it make me go toilet every morning whenever i drink it on the night before. It make my tummy feels less bloated too. Thanks seller for the free fibre plum. "

- jac***
Prevents the conversion of carbohydrate & sugar into fats
"Third purchases. Cheaper than retail when during offer. Tried other tea but still went back to this brand. Physical results seen that tummy flat a bit after second purchase. But no change in weight. Improves bowel movement daily. Would recommend. "

- fir***
Promotes Bowel Regularity
" Tried sample before. Quite effective in relieving constipation. Bought for my sister and myself. Good product to recommend. "

- che***
A blend of
1OO% Natural Herbs!
Green Tea is known to have 10 proven benefits!
Increases Fat Burning
High Antioxidants
Natural Weight Loss
Improves Physical Performance
Honey Suckle Flower
Improves gut health
Hawthorn Fruit
Aids digestion
Fiveleaf Gynostemma
Strengthens immune system
Honey
High antioxidants properties
Cassia Seed, Lotus Leaf
and Senna Leaf
Promoted smooth bowel movements
Vitamin B1, B2, B6
Supports skin health and maintains
healthy functioning of the nervous system
Appetite Suppressant
Diuretic Substance
Adverse Side Effects
Chemicals
Caffeine
How long will it take
to see results with AVALON®
Slimming Healthy Green Tea
Lack of Exercise
1 - 2 weeks
Poor Dietary Habits
2 - 4 weeks
Low Fat Diet + Regular Exercise +
AVALON® Slimming Healthy Green Tea