Regular price
$70.60
Sale price
$53.40
Unit price
per
Sale
Sold out
AVALON® Stemcell Beauty Drink is the No.1 Stemcell Beauty Drink in Singapore. It contains the powerful Orchid Stemcell to deeply Repair and Rejuvenate damaged skin.

Step 1 [Repair]: Orchid Stemcell of the highest purity effectively and rapidly repairs skin cells, allowing the skin to absorb other beneficial nutrients.
Step 2 [Rejuvenation]: Next, Premium Marine Collagen Peptides help to replenish skin cells and lock in moisture, enabling the repaired skin cells to combat all major skin issues.
It is designed to resolve major skin issues - retains skin's moisture, brightens skin tone, tightens pores, rejuvenates damaged skin cells, improves skin firmness & reduces the appearance of wrinkles & fine lines, lessens pigmentation and improves acne issues - all at one go! 
Besides, its Sparkling Water content not only adds a refreshing twist but helps to boost nutrients absorption and promote skin metabolism!
Halal-certified.
Formulated in Singapore, manufactured in Taiwan.


TESTIMONIALS
Share
Ingredients

Orchid Stem Cell, Premium French Marine Collagen, Acerola Cherry, Litchi Seed Extract, Ascorbic Acid (Vitamin C), Olive Extract, Citric Acid, Sucralose, White Grape Juice, Litchi Juice, Apple Juice, Litchi Flavour, Water
How to use

For new users, take 1 bottle a day for the first 7 consecutive days.

For maintenance, take 1 bottle on every alternate day. Keep chilled for best taste.
FAQ

I have a medical condition. Am I still able to consume this product?

AVALON Stemcell Beauty Drink is a 100% natural product that is safe to consume. However, it is advisable to consult a doctor before consuming the product.

Will the long term consumption of this product cause any side effects?

As AVALON Stemcell Beauty Drink contains all-natural ingredients and no additives, preservatives, artificial flavoring or any other chemical content, it is safe for long term consumption. No known side effect has been observed.

How long will it take for me to see results with AVALON Stemcell Beauty Drink?

In just 7 days! In just 7 days, you will be able to feel your skin becoming more supple and hydrated.

After 28 days (our skin renews itself every 28 days), you will observe a brighter and radiant skin tone, with tighter pores and lighter wrinkles and fine lines. However, do note that results vary for each individual.
View full details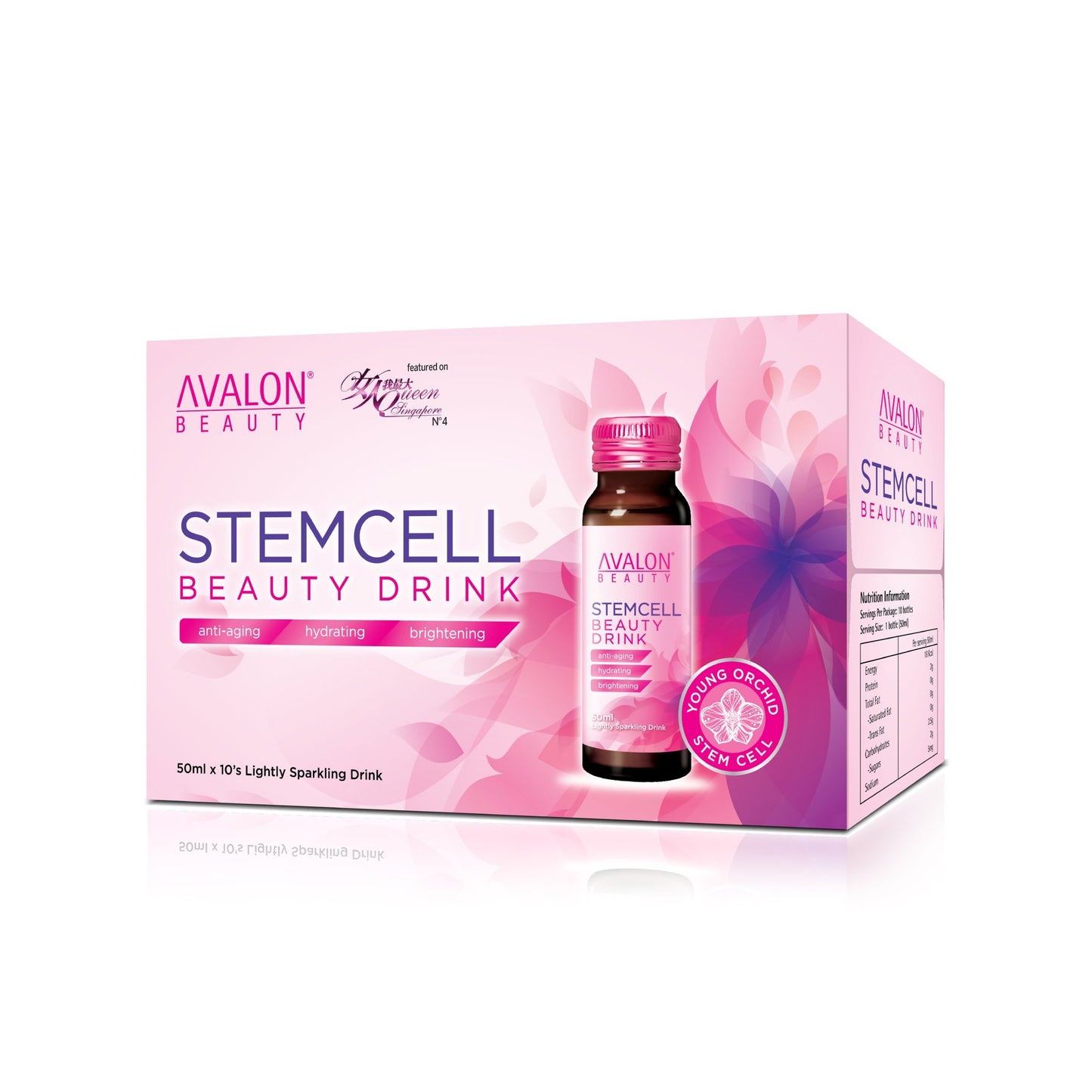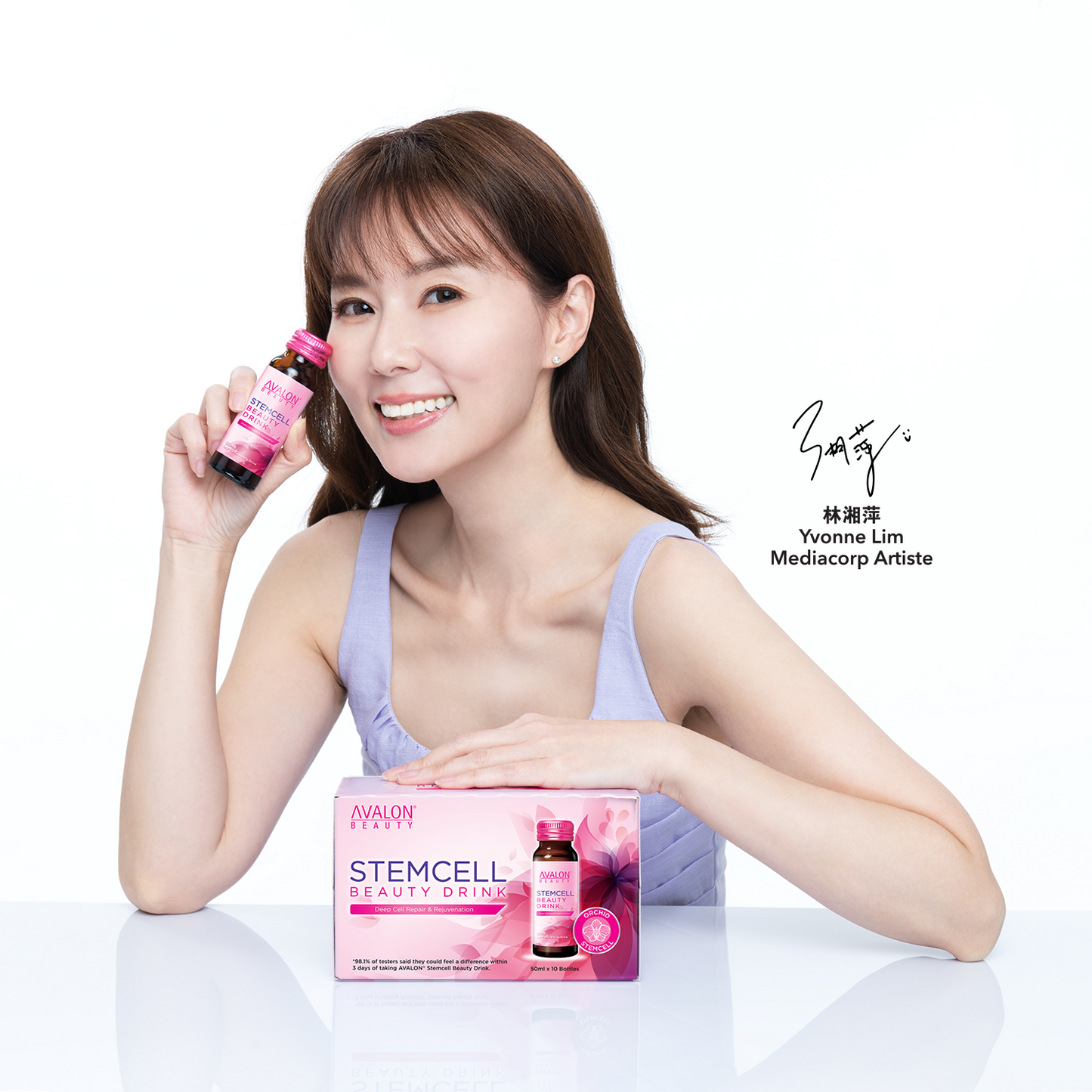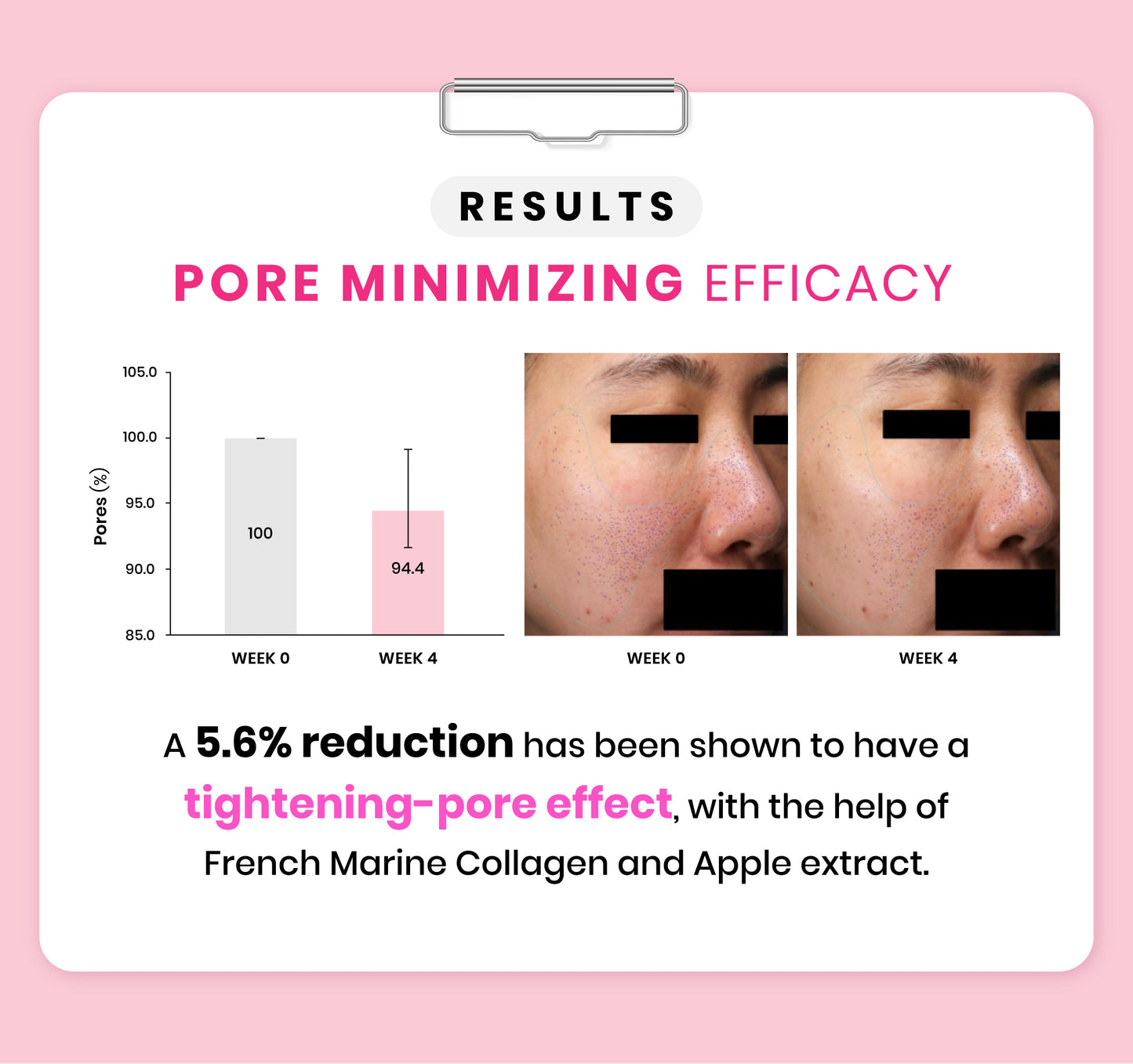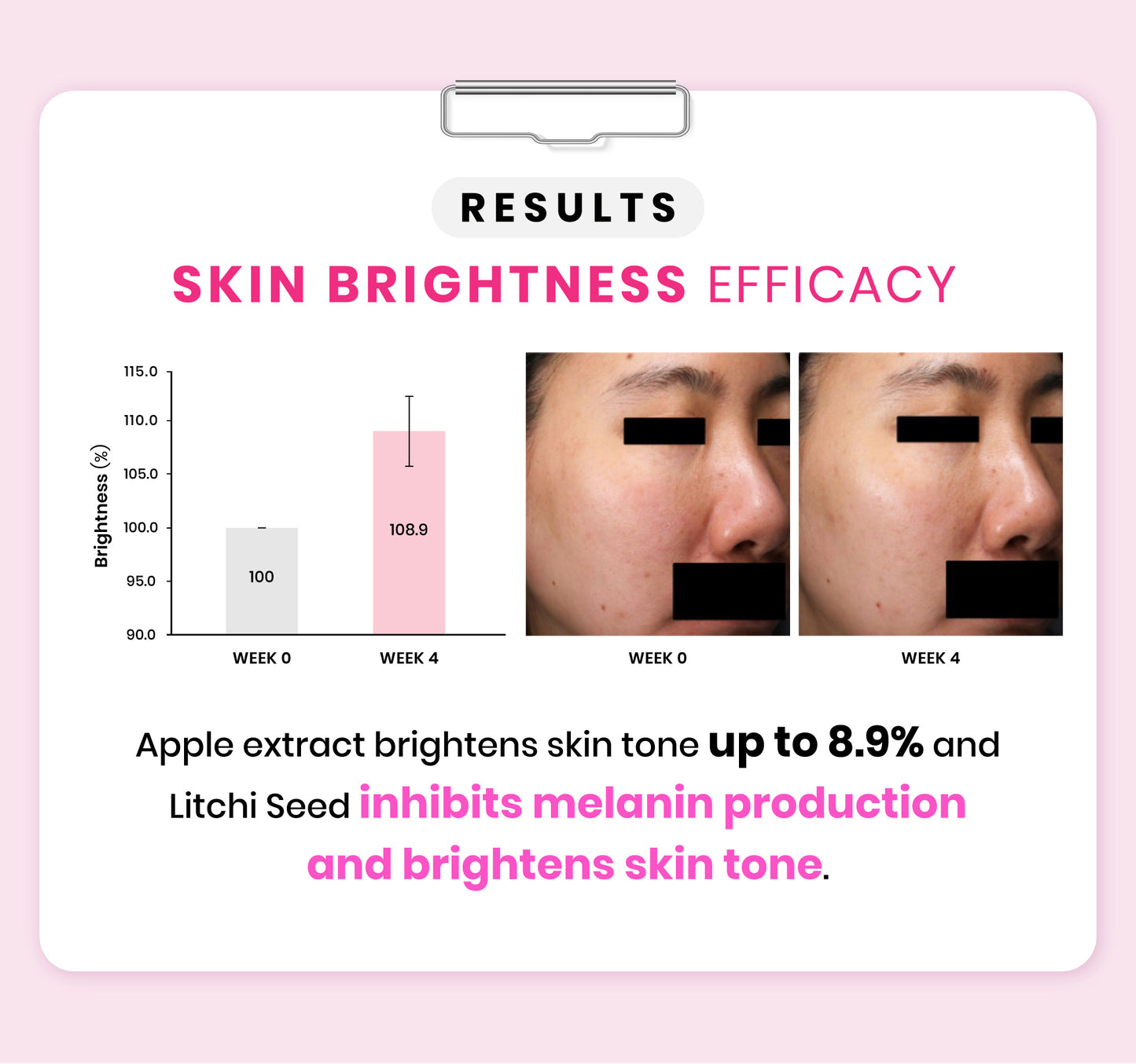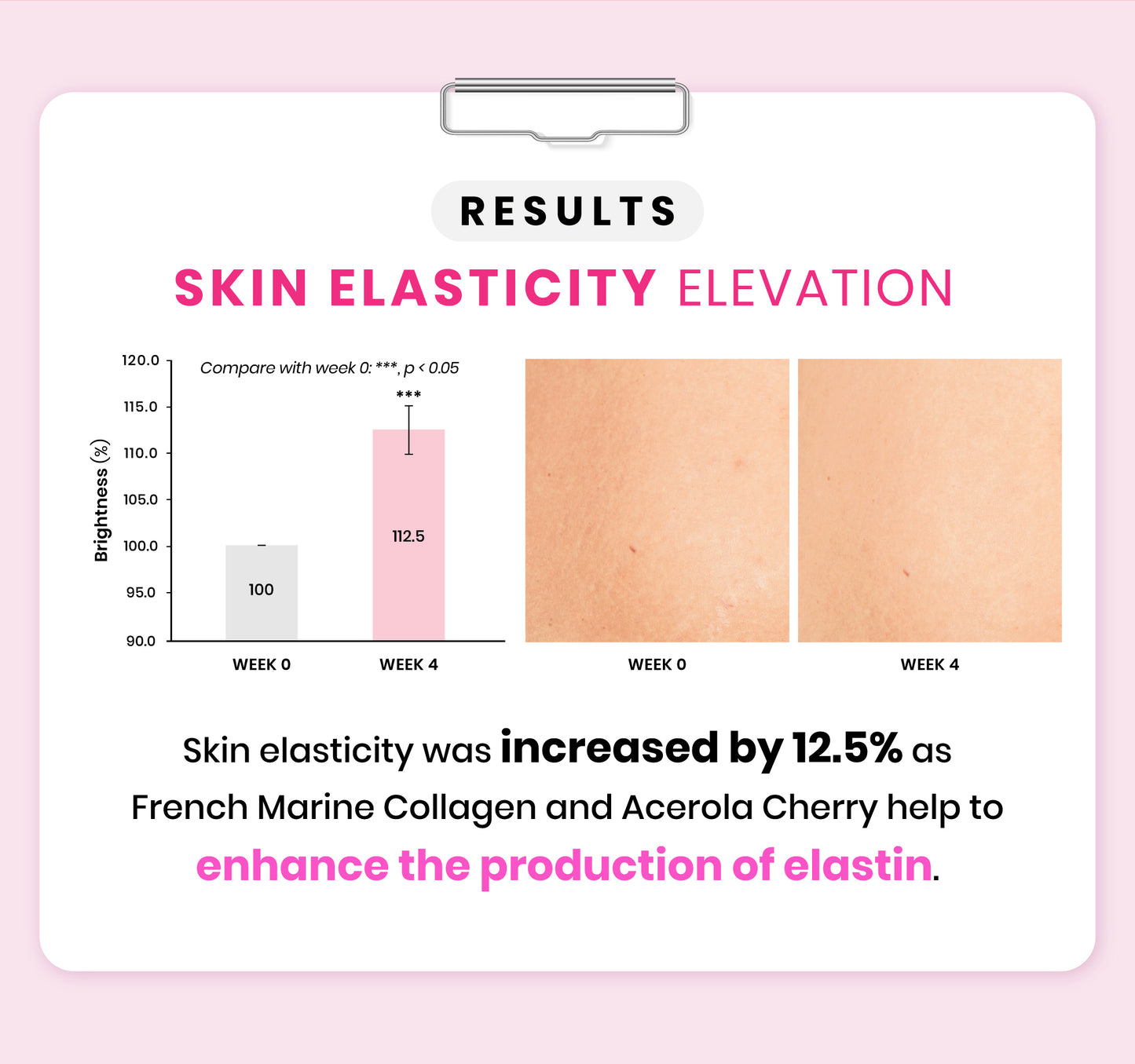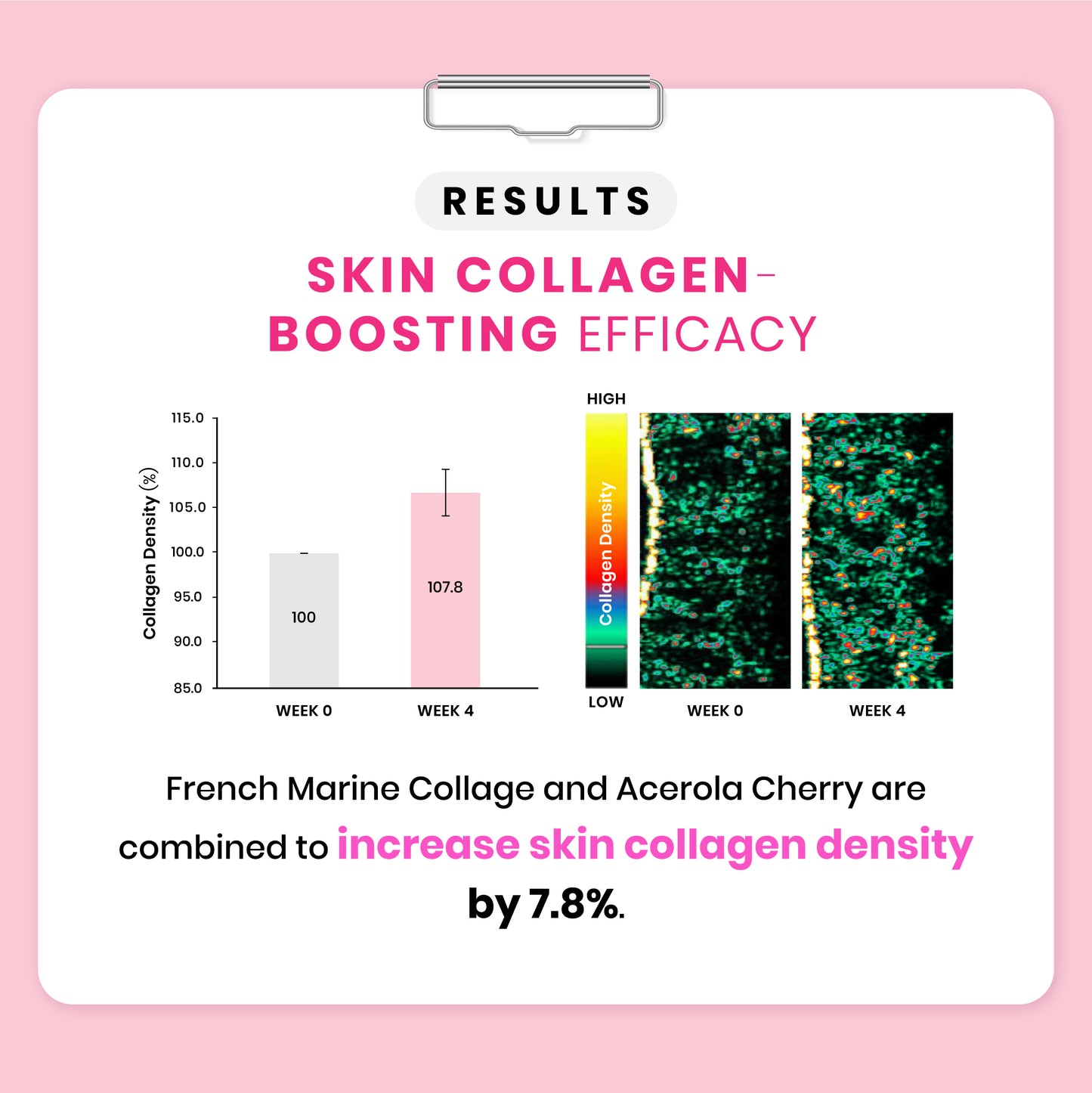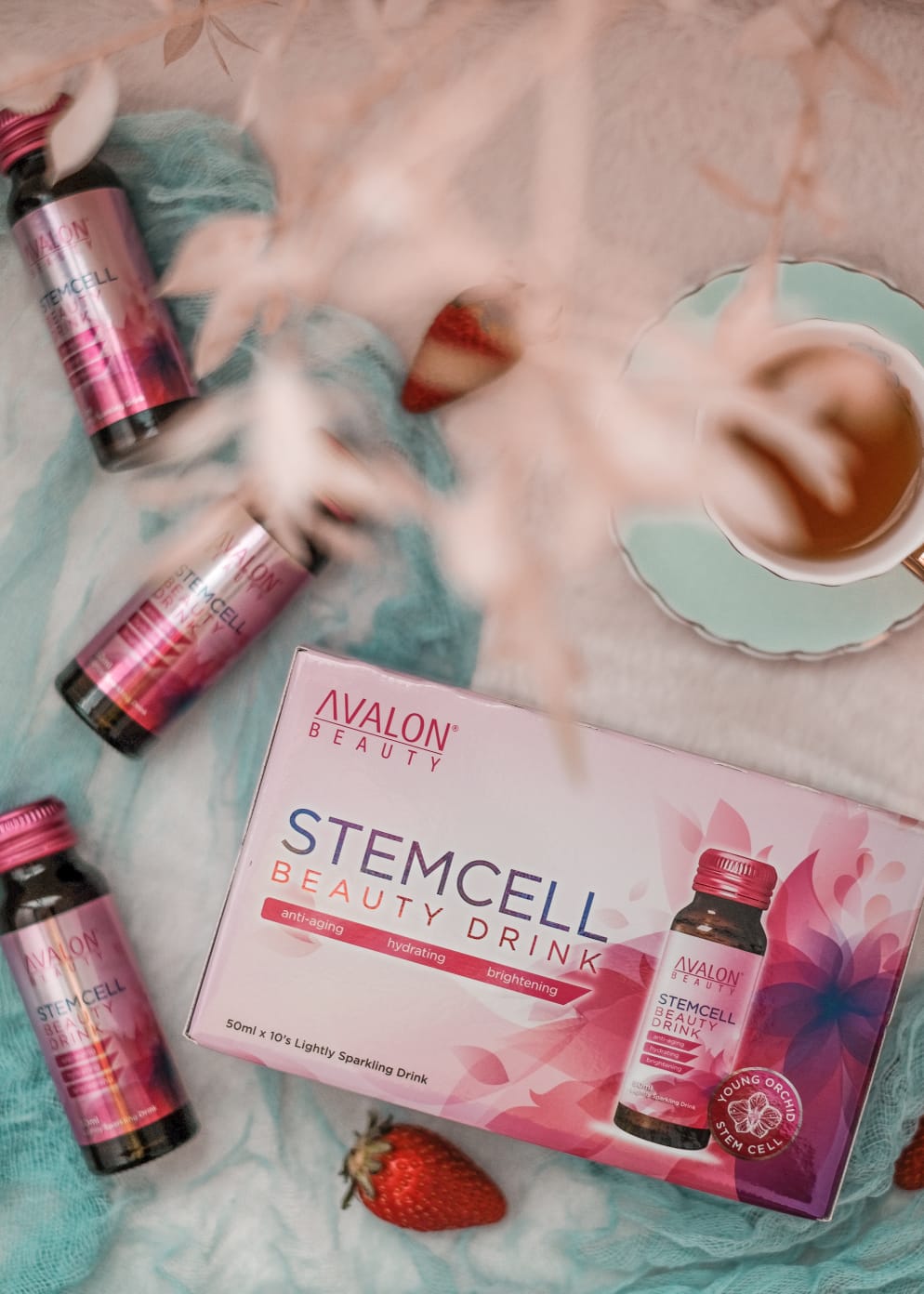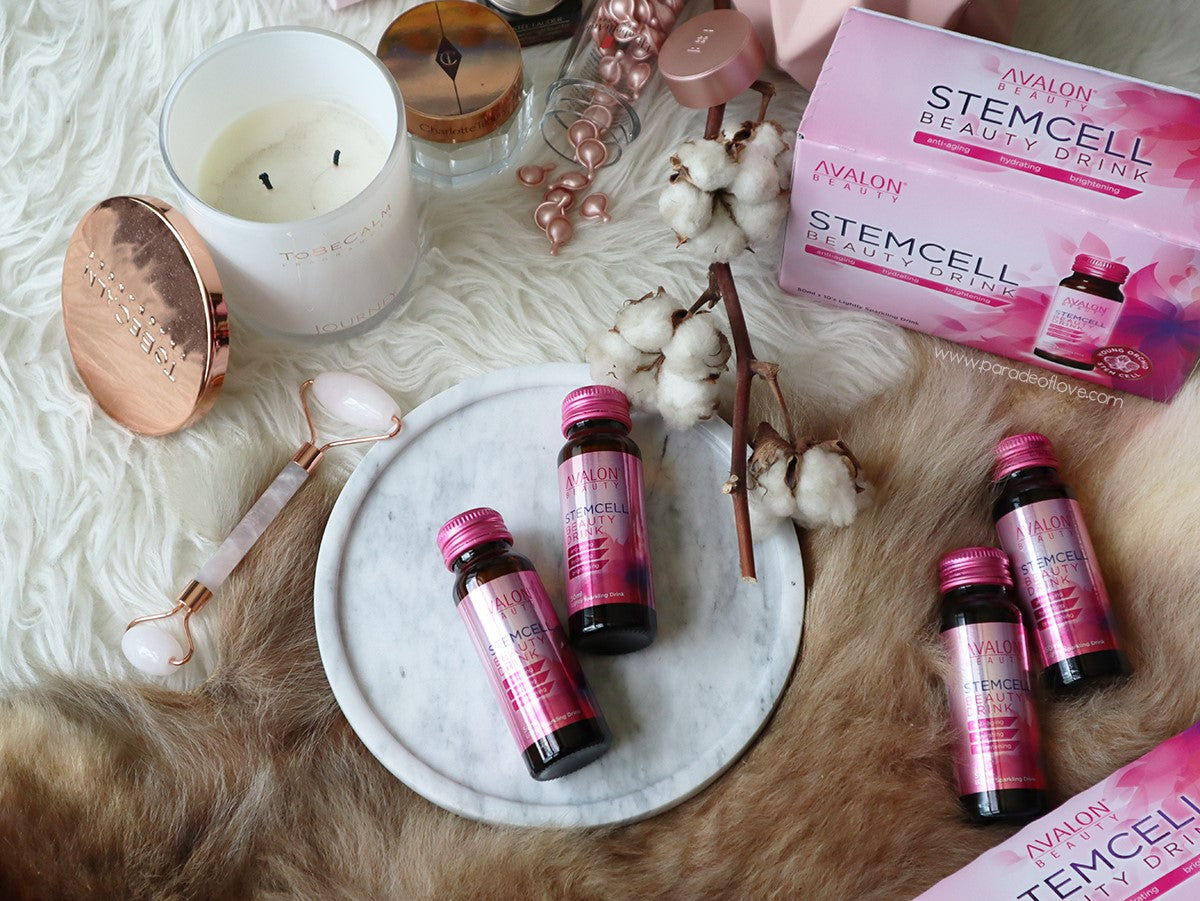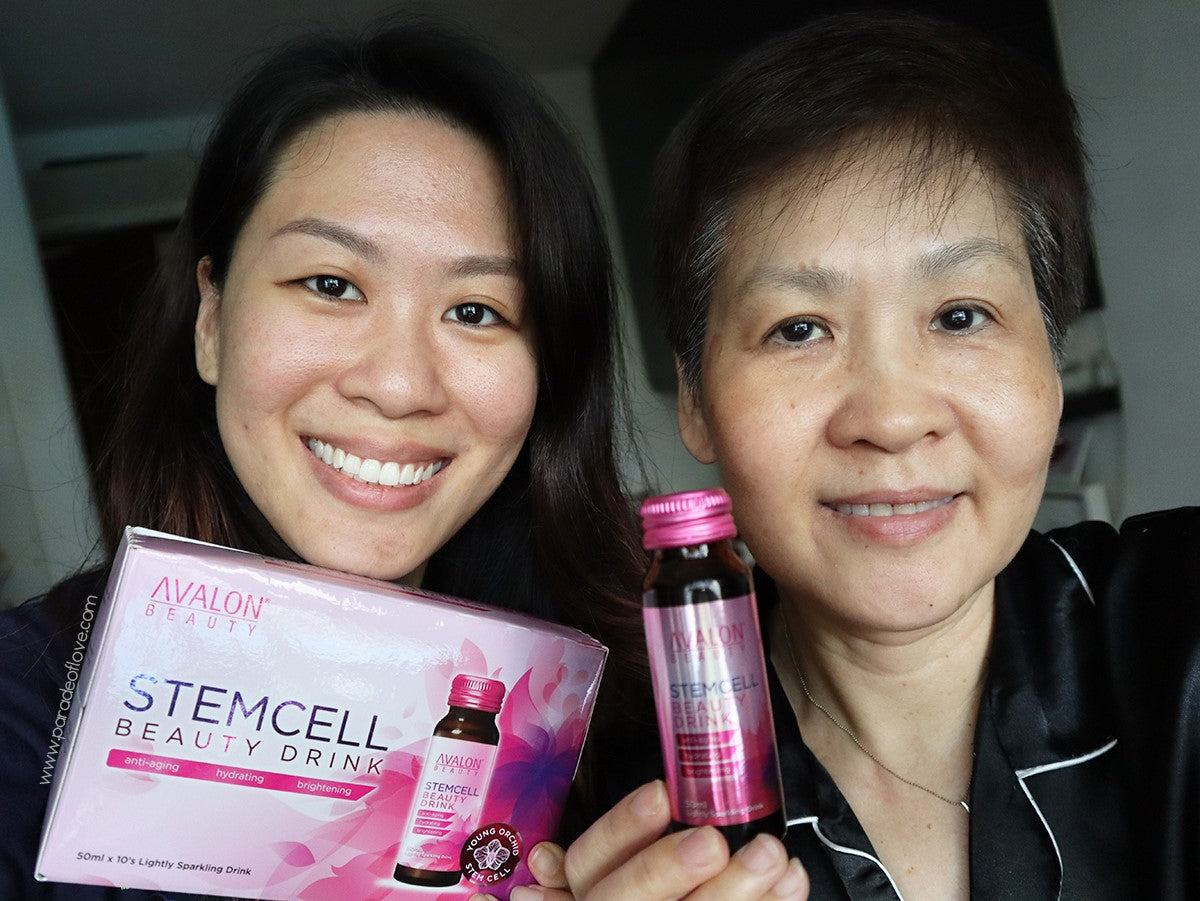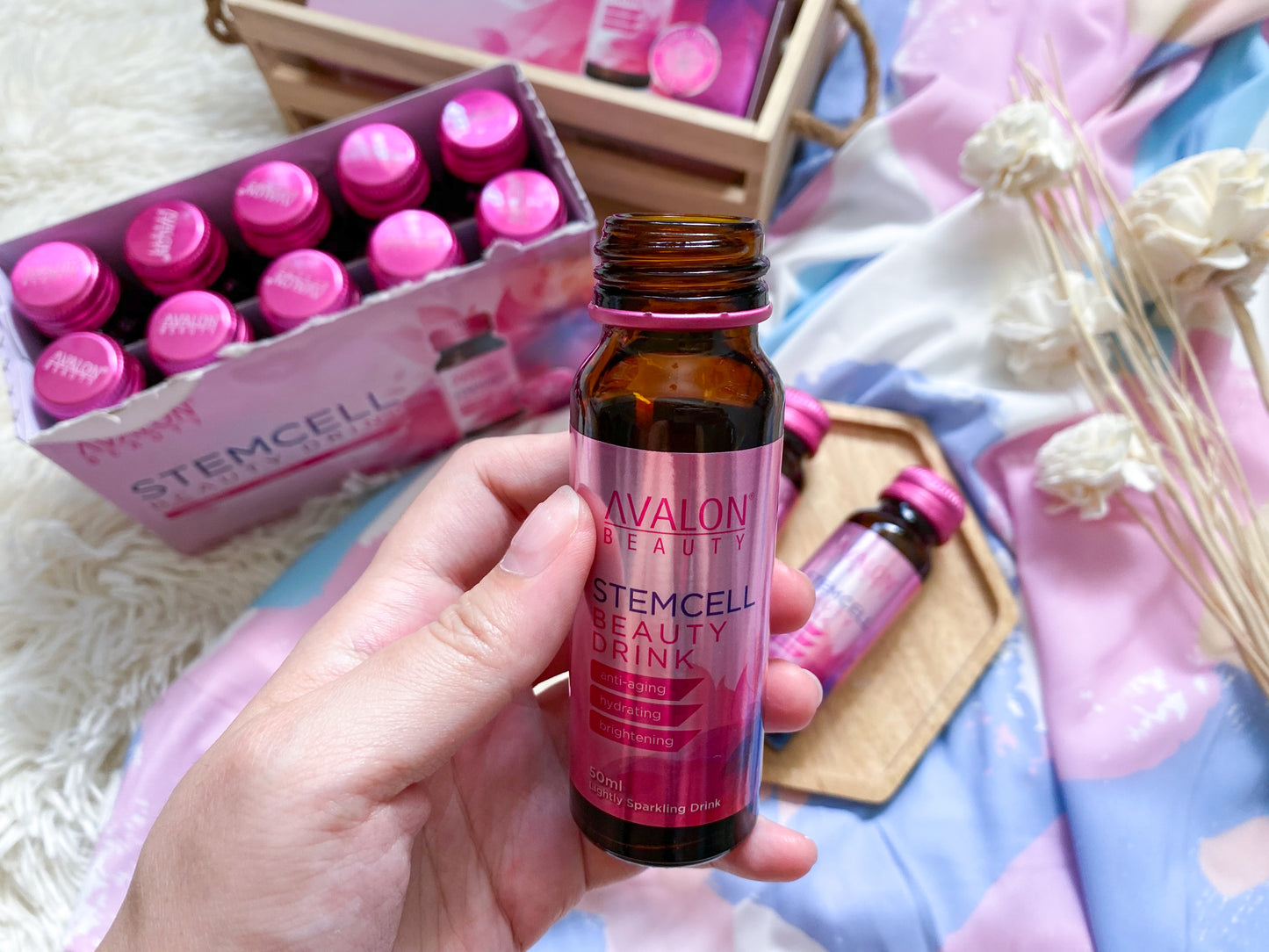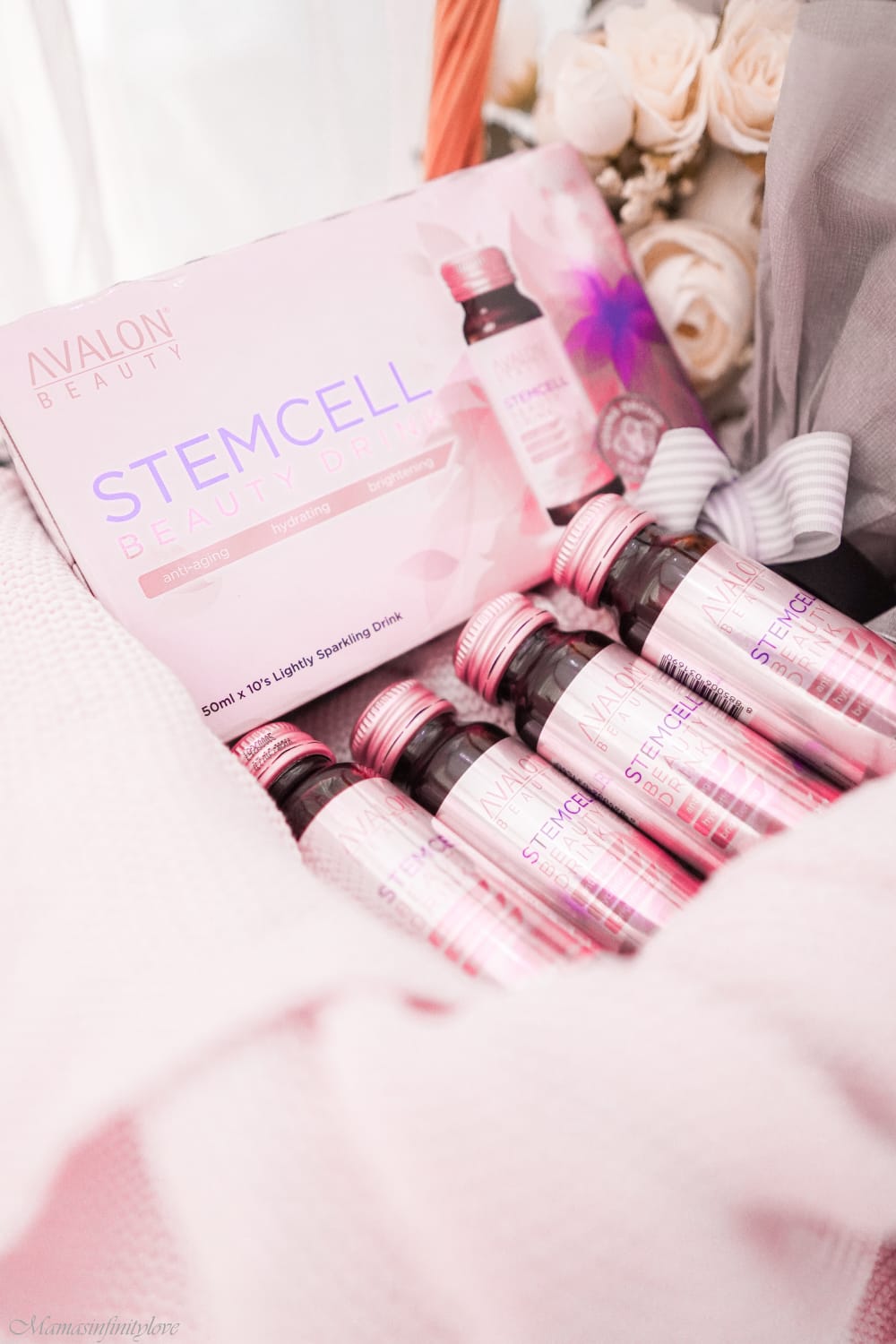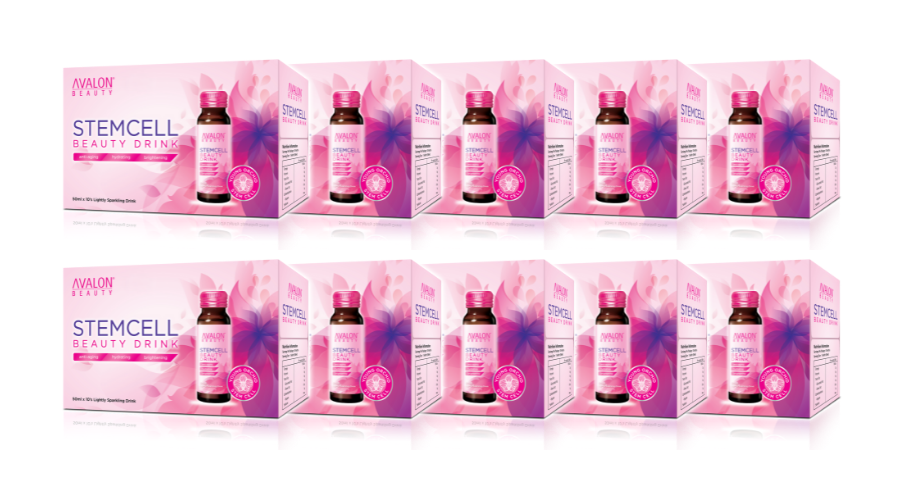 98% of 259 Testers said they
Felt A Difference
within 3 bottles of AVALON® Stemcell Beauty Drink,
according to a Singapore test concluded in 2019.
Target the Root Cause of Skin Problems:
Damaged Skin Cells
AVALON® Stemcell Beauty Drink is formulated with Orchid Stemcells to repair and rejuvenate damaged skin for optimal absorption of collagen and nutrients.
Orchid Stemcell:
128% More Effective in Cell Repair
*Conducted via laboratory skin cell tests.
2-in-1 Youth Revitalizer
In Just 2 Steps, Revitalize Your Skin with The Ultimate Skin Care Solution
Why choose us?
Target the Root Cause of Skin Problems
Orchid Stemcells of the highest purity rapidly repairs and renews skin cells, empowering other beneficial ingredients in the bottle like marine collagen peptides to work to their full potential.
Next, Premium Marine Collagen Peptides help to replenish skin cells and lock in moisture, enabling the repaired skin cells to combat all major skin issues.
Combats 6
Major Skin Problems
Fight the Effects of Damaged Skin Cells' Inability to Restore and Lock in Collagen
Repairs and Rejuvenates Skin Cells
Retains Skin's Moisture
Brightens Skin Tone
Tightens Pores
Improves Skin Firmness
Reduces Appearance of Wrinkles and Fine Lines
Stemcells,
Your Skin's Saviour
What are plant stem cells?
Stem cells are a group of cells that can grow into specialised cells such as tissue cells, organ cells, & even muscle cells.
Why use plant stem cells?
Stem cells have the capacity to restore degenerate tissue & muscle because they can replenish other cells.
Lab Tested and Proven
Results are based on a 4-week lab test
RESULTS
Anti-Spots Efficacy
UV spots were decreased by 5.4%
as Vitamin C prevents pigmentation and age spots. Apple extract and Acerola Cherry are included to protect skin from UV damage.
RESULTS
Pore Minimizing Efficacy
A 5.6% reduction has been shown
a tightening-pore effect, with the help of French Marine Collagen and Apple extract.
RESULTS
Skin Brightness Efficacy
Apple extract brightens skin tone up to 8.9%
and Litchi Seed inhibits melanin production and brightens skin tone.
RESULTS
Anti-Wrinkle Efficacy
French Marine Collagen reduces the appearance of
wrinkles and fine lines by 12.6%.
RESULTS
Skin Elasticity Elevation
Skin elasticity was increased by 12.5%
as French Marine Collagen and Acerola Cherry help to enhance the production of elastin.
RESULTS
Skin Collagen - Boosting Efficacy
French Marine Collage and Acerola Cherry are combined to
increase skin collagen density by 7.8%.
Collagen Alone Is Not Enough!
You Need Stemcells!
True skin improvement begins with repairing damaged skin cells and ends with replenishing skin cells with the help of elixirs like collagen.
Unhealthy Skin Cells
Healthy Skin Cells
Your skin cells will not be able to absorb any collagen & nutrients if they are damaged. Therefore, stemcells are needed to repair & renew skin cells so they can lock the necessary collagen in our skin.
Singapore 1st
Orchid Stemcell Beauty Drink
Made with Clinically Proven Ingredients
How To Consume
- For The First 7 Days -
Nourish Your Skin With An Intensive Treatment
- For Everlasting Youth -
Maintain that Healthy Glow
WAKE UP YOUR SKIN WITH AVALON® STEMCELL BEAUTY DRINK